For Tire Sales and Service Near Providence, RI, Entrust the Sure-footedness of Your Vehicle to Balise Nissan of Warwick
---
When you're running a marathon, you wear appropriate athletic footwear, right?
Specialized support and fit make all the difference when it comes to performance, and you can say the same about your vehicle and its tires. The right set of tires, properly aligned and regularly inspected, can significantly change your vehicle's ride quality. And in the event of low-quality or damaged tires, it can make a big difference in your safety, as well. At Balise Nissan of Warwick we provide comprehensive tire related services, including new tire sales and tire repair services. Shop our online tire store or read on below to learn more about the tire related services we offer at our Warwick dealership.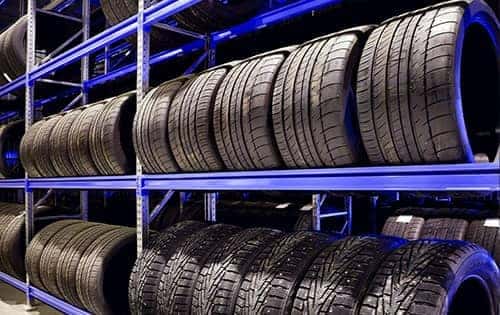 As a certified Nissan service center, our Balise Nissan of Warwick facility has the knowledge and the resources to outfit your Nissan in its original tires. We have the Nissan diagnostic equipment to ensure no troublesome wear-and-tear gets past us and onto the road, where it can put you, your passengers, and your fellow drivers in danger.
We're proud to be a trusted location for tire sales, service, and repair in the Providence, Cranston, Pawtucket, Coventry and North Attleborough, MA area, keeping all drivers in these communities safer by ensuring that every vehicle that visits our tire center in Warwick leaves running smoothly and safety. And regular tire rotations, just like oil changes, help to avoid costly repairs in the future.