Best Restaurants in Warwick, RI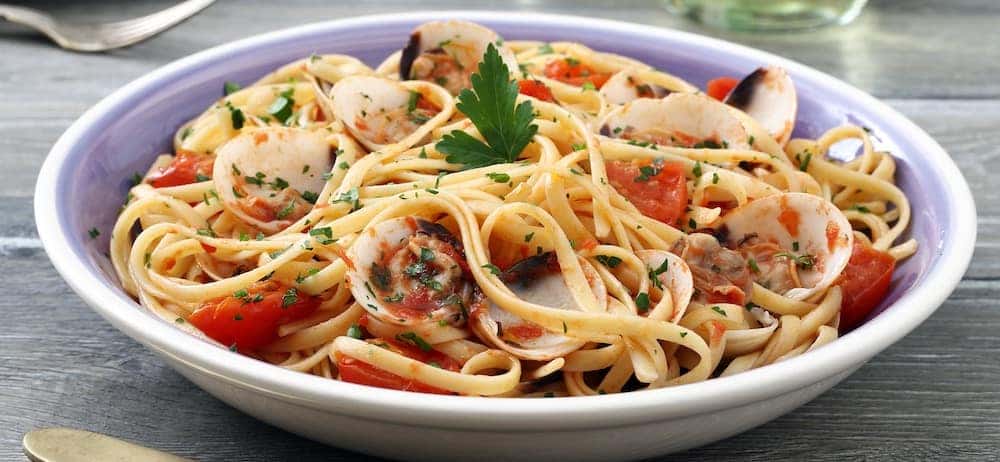 When you don't want to make the drive to Federal Hill in Providence, Warwick has great options for Italian food, as well as other dining options. From waterfront restaurants in Warwick RI to family favorites, check out the best restaurants in Warwick, RI below.
Bertucci's
Bertucci's stands out as a local favorite because everything is fresh right from the brick oven. Known mostly for their pizza, Bertucci's also offers many different pasta dishes too, so everyone in your party can enjoy a meal they love. Plus, this establishment is also very family friendly, so you can bring everyone along and ensure you all have a good time with great food in a great atmosphere.
Elizabeth's Portofino
Elizabeth's Portofino is a little Italian restaurant that brings in folks from Cranston and beyond. The inviting restaurant is perfect for a night away from your own kitchen or to celebrate a special occasion, and you'll enjoy the fresh ingredients in every meal. And should you visit in the warmer months, you can dine al fresco on the patio and take in a lovely meal with great scenery.
Chelo's Hometown Bar & Grille
If you want waterfront restaurants in Warwick RI, try Chelo's. This family favorite brings you a vast assortment of options on their wide menu, and the unique décor makes it a happy celebration for all. Plus, they have different menus for kids of different ages, making this a perfect place for families. They even cater, or you can host a special occasion right in their establishment.
Top of the Bay
Another waterfront restaurant in Warwick RI is Top of the Bay. While you're here, you will receive fresh seafood options that are sure to leave an impression. Plus, the inside is simple but delivers great views of the Narragansett Bay, so you can make the most of your visit.
Learn More at Balise Nissan of Warwick
If you're hungry for great food and you're in the Warwick area, be sure to check out all the spots on this list. And if you're looking for other fun things to do in the neighborhood, let the folks at Balise Nissan of Warwick assist you.
More From Balise Nissan of Warwick
When you don't want to make the drive to Federal Hill in Providence, Warwick has great options for Italian food, as well as other dining options. From waterfront restaurants in Warwick RI to family favorites, check out the best restaurants in Warwick, RI below. Contact Us Bertucci's Bertucci's stands out as a local favorite because…

Have you ever wondered: How does the brake system work and what is the best way to care for it? This is something that West Warwick area drivers have asked, and we're here to help answer these questions and more at Balise Nissan of Warwick! Nissan vehicles are built with safety in mind, and with the latest in technology…

If you plan on driving your 2019 Nissan Rogue through West Warwick for years to come, it's important to stick to the Nissan Rogue maintenance schedule. By following your model's specific Nissan service intervals, you can avoid costly maintenance down the line. Learn more about Nissan Rogue service intervals below before you schedule your next appointment…